IRCE is your one-stop-shop for all of your e-retail needs. This conference and trade show – in one location – offers you everything your business needs to stay ahead of your competition.
IRCE's conference offers strategic educational sessions on the topics that matter to you most. With over 200sessions covering various topics and trends, your needs are met. In addition,the exhibit hall boasts 600+ vendors touting the latest in solutions andtechnologies to help take your business to the next level.
Maximize your investment in your business while minimizing the time you are out of the office at IRCE. Join us June 5-8, 2018.Use promo code CIE200 for $200 off your conference pass.Register today!
Overseas Project Cargo Association (OPCA) is a premium, global agent network of professional project cargo freight forwarders and logistics companies. It was launched in January 2014 to provide a highlevel of expertise for the transport of XXL cargo and complex project cargo shipments on a global scale through its experienced and qualified member agents.
Project cargo shipments are the highly specialised form of transport, covering the domestic or international movements of equipment, materials or goods from production to construction site. These pieces of equipment and materials are critical for construction, operations and maintenance of various large-scale projects. These large-scale project shipments consist of many sectors, like: Oil and Gas, Wind Power, Railways, Petrochemical Plants, Chemical Facilities, Power Generation, Mining Operations, Steel Mills and Infrastructure.
Please review for more information: www.overseasprojectcargo.com
Active Freight Network (AFN) was established in 2017 with its head office strategically located in Egypt. AFN is administered by a specialized management with over than 30 years of experience in the forwarding and logistics field. Our network is run by a dynamic and highly qualified team who is capable of tackling any issue in a very professional manner.
AFN is based on strong membership base and solid infrastructure which together create pro-active, co-operative and strong network of freight forwarders and logistics companies worldwide.
AFN is aiming to help the members to open new internarial markets and offer exceptional benefits to ensure service quality for members.
Please review for more information: http://www.activefreight.network/
‍
RetailTechnologyReview.com is a feature-rich B2B website dedicated to the products and solutions needs of end users within the retail sector. The site's content includes everything from Mobile Computing, RFID, Datacapture, Printing& Labelling, EPoS systems, Kiosk technology, Surveillance & Security,Digital Signage, Internet Retailing, Retail Supply Chain through to currentnews, informed opinion articles and key events on the retail calendar.
Free subscription to the weekly E-newsletter online: www.RetailTechnologyReview.com
Follow on Twitter: @RetailTecReview
World Finance Informs is a B2Bnews and media platform designed to provide the latest updates and happenings to the products and service providers within the finance industry.
Contact us at: +91 8447612124
Headquartered in Dubai (UAE), Supply Chain& Logistics Group(SCLG) is a membership driven industry business groupengaged in advancing supply chain & logistics industry locally, regionallyand globally. Please be welcome to visit www.sclgme.org for more details.
Supply Chain & Logistics Link (Link) magazine was first published in year 2003 — the magazine started asquarterly publication. Link is now published each month as an information to industry and its members. The magazine includes trend setting articles, white papers, research insights and news. You are welcome to view some of the latest editions and also some of featured Link magazine from the past.
E-Commerce Nation is the first global cross-border e-commerce community, offering the latest news and expert tips from all over the world. We cover the online retail industry from a global perspective by inviting collaborators to contribute their field experience to our platform through profoundly written articles. While we publish on all topics, we focus on helping small to medium online retailers take their businesses cross-border.
APAC CIOoutlook is a print magazine that aims to provide a platform for CIOs, CTOs and other senior level IT buyers and decision makers along with CXOs of solution providers to share their experiences, wisdom and advice with enterprise IT community of APAC countries. We promote our unique 'learn from our peers approach' in the Asia Pacific region.
From enterprise applications to the leading trends in big data, mobile computing, security and the Cloud, APAC CIOoutlook delivers practical, actionable information from senior practitioners in the trenches. We leverage our extensive peer-to-peer network, among leading technology executives, to bring their experience and the best practices to other members of CIO community in Asia Pacific countries.

We also identify and profile emerging companies providing cutting edge solutions to enterprises in APAC. For every technology and every industry vertical, our research team has access to and has deep background research done on hundreds of vendors providing solutions in APAC.
Published from the hub of technology, Silicon Valley, USA with sales office in Hong Kong and editorial presence in all major APAC countries, APAC CIOoutlook is designed to connect the Enterprise IT community of APAC countries.
CEP-Research.com is an online information platform with focus on the worldwide courier, express and postal industry, as well as other services, e.g. marketing intelligence and customized publications. News will be provided daily through our website and newsletter. Our customers include all the leading CEP operators around the world, alongwith industry suppliers, management consultants, stakeholders, governmental and regulatory authorities as well as other companies and organisations.
CEP Research is led by an experienced team of journalists and market researchers, supported by in-house and external experts with extensive know-how in the express, parcels and postal industry. CEP Research is a specific market research and intelligence unit of the ITA Consulting GmbH, Hamburg.
For more information, please visit our website https://www.cep-research.com/index or send us an email using info@cep-research.com .
"NoBrain are the tech enthusiasts, some even call "tech geeks". We are your go-to place for any information regarding the latest technology trends, Startups, Apps and Gadgets. "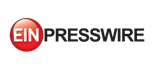 EINPresswire has a distribution "foot-print" that includes millions of users of our EIN Newsdesk media monitoring services. We also maintain one of the world's leading media directories providing us with up-to-date contacts for media in every country and U.S. state. Further distribution is achieved via RSS, email, partner websites, and social media. We are both a destination (EIN Newsdesk) and a distributor (EIN Presswire) for news. In one place you can distribute your news to the targeted audiences you select and monitor news on that topic published by thousands of worldwide sources.
For more information or to try us FREE, please visit www.einpresswire.com/free